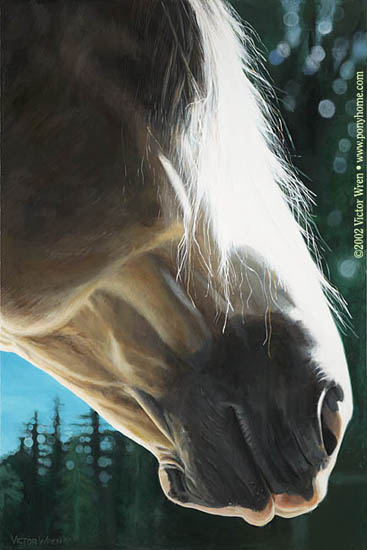 Crys
(Illusion Crystal Clear)

This is another painting of the magnificent Shire stallion, Illusion Crystal Clear. This was actually the first of the two paintings that I did of him, and this also was from when he was a two-year-old. This painting won Second Place in acrylic at the 2002 California Draft Horse Classic.

Acrylic on Canvas, 24" x 36"